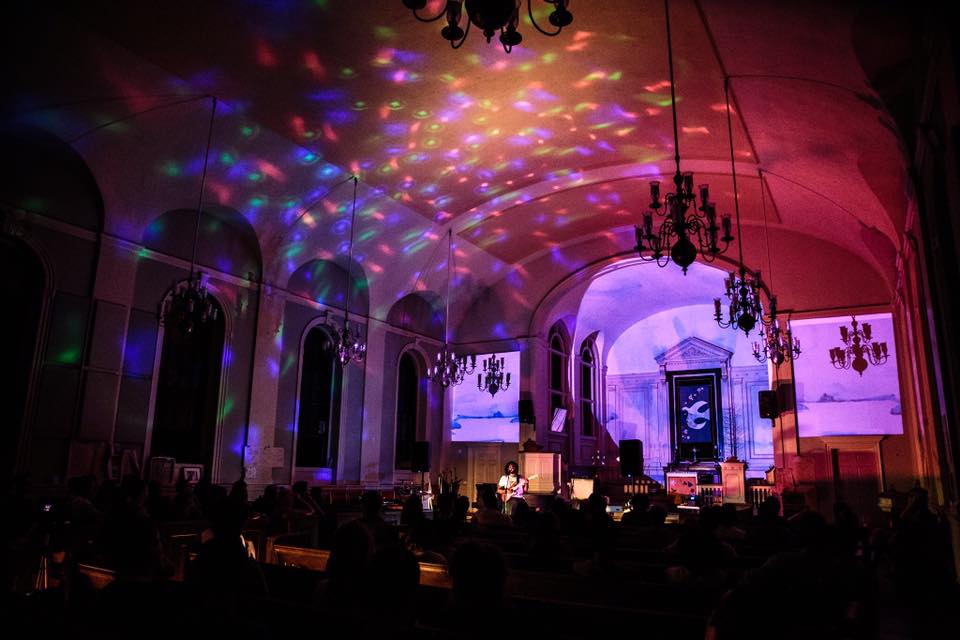 Dreamscape 21: Quiet Music in Pews with Projections
The 21st time is upon us already! Hello dreampeople, join us as the seasons change and leaves start to turn.
Join us on September 25th, Doors at 8pm, Music at 8:30. There is a suggested donation of $10. This event is all ages.
Sets on this night will include.
Lindsay Clark: Earthly and druidic folk, the sound of vines growing on guitar. A voice like a swan's wings.
Ruby Luna and the Fox: dreamy folk music from another dimension brought to our ears.
Anju: singer, songwriter, producer, and performer of homemade music. grappling with love, home, diaspora, identity, and imagination.
Dance performances by Wombxn ft. vocals by Maliyah
Visuals provided by Deb Step