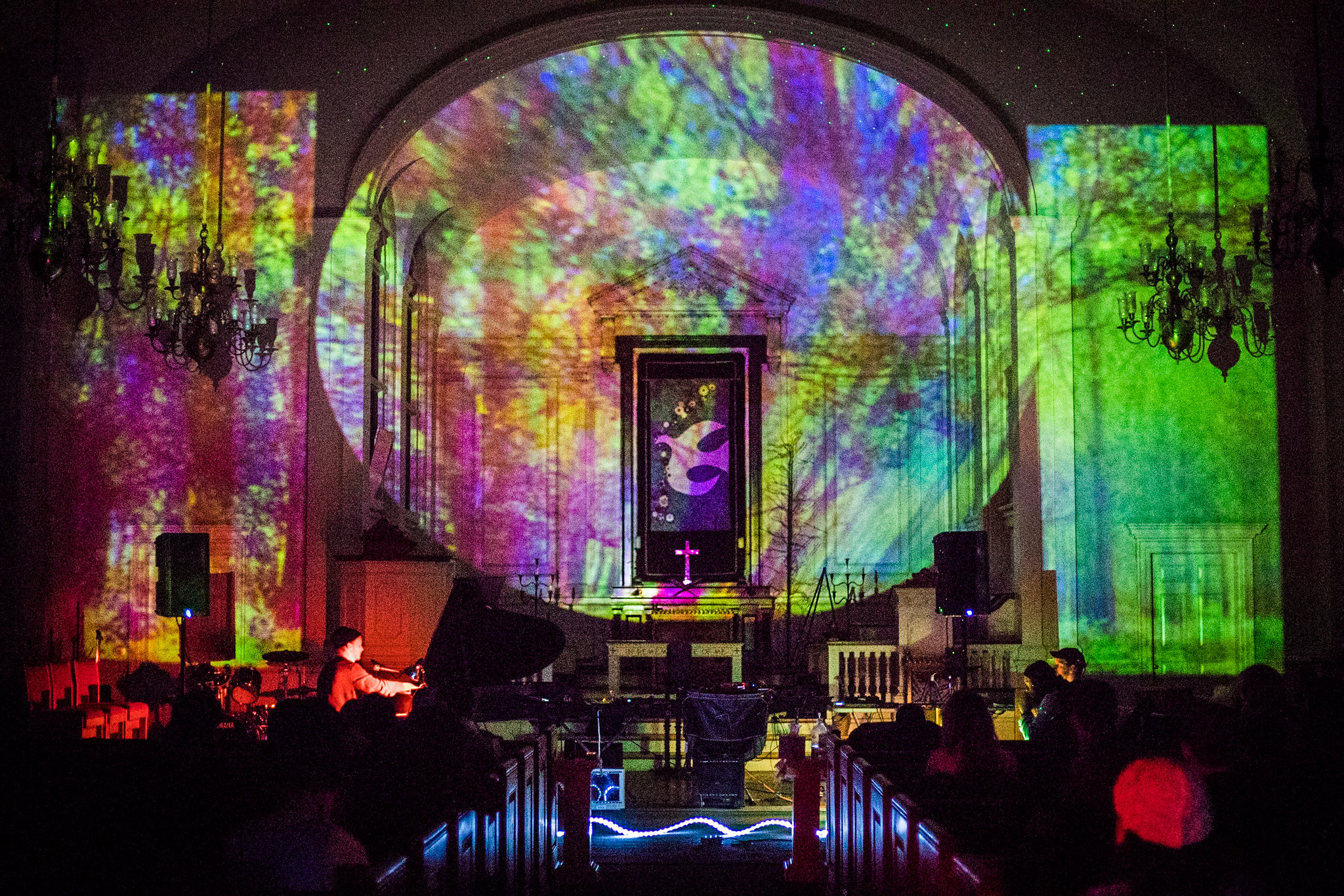 Dreamscape 20: Ambient Music in Pews with Projections
A 20th time is upon us! Hello dreampeople, it is time to reflect on all our years in this space with a show that circles back around again. This evening will be extra special, presenting an all local lineup. We hope it will celebrate the inspiration of our founding and the spirit which continues on!

Join us on August 17, Doors at 8pm, Music at 8:30. There is a suggested donation of $10. This event is all ages.

Sets on this night will include.

Eleanor Elektra: Exceptionally interesting woodland songstress
https://eleanorelektra.bandcamp.com/

Cha Feliz: Otherworldly atmospheric improvisations to remind us of the world
https://chafeliz.bandcamp.com/releases

Violet Nox: Gently driving forcefield rhythms on a starlife journey
https://violetnox.bandcamp.com/

Grandmother Miracles: Heart tugging soul songs from a spirit that's clear
https://grandmothermiracles.bandcamp.com/

Visuals provided by HiFadility.