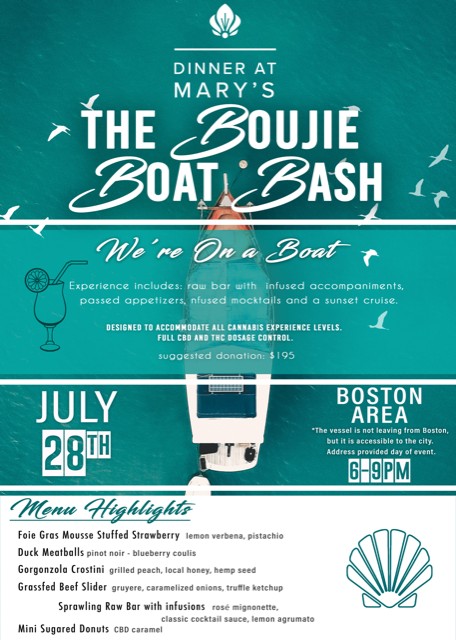 Boujie Boat Bash
We're on a Boat!
*the vessel is not leaving from Boston, but it is accessible to the city. Address provided day of event.
Experience includes: raw bar with with infused accompaniments, passed appetizers, Infused mocktails and a sunset cruise.
Designed to accommodate all cannabis experience levels. Full CBD and THC dosage control.
Menu Highlights:
Foie Gras Mousse Stuffed Strawberry lemon verbena, pistachio
Duck Meatballs pinot noir - blueberry coulis
Gorgonzola Crostini grilled peach, local honey, hemp seed
Grassfed Beef Slider gruyere, caramelized onions, truffle ketchup
Sprawling Raw Bar with infusions: rose mignonette, classic cocktail sauce, lemon agrumato
Mini Sugared Donuts CBD caramel