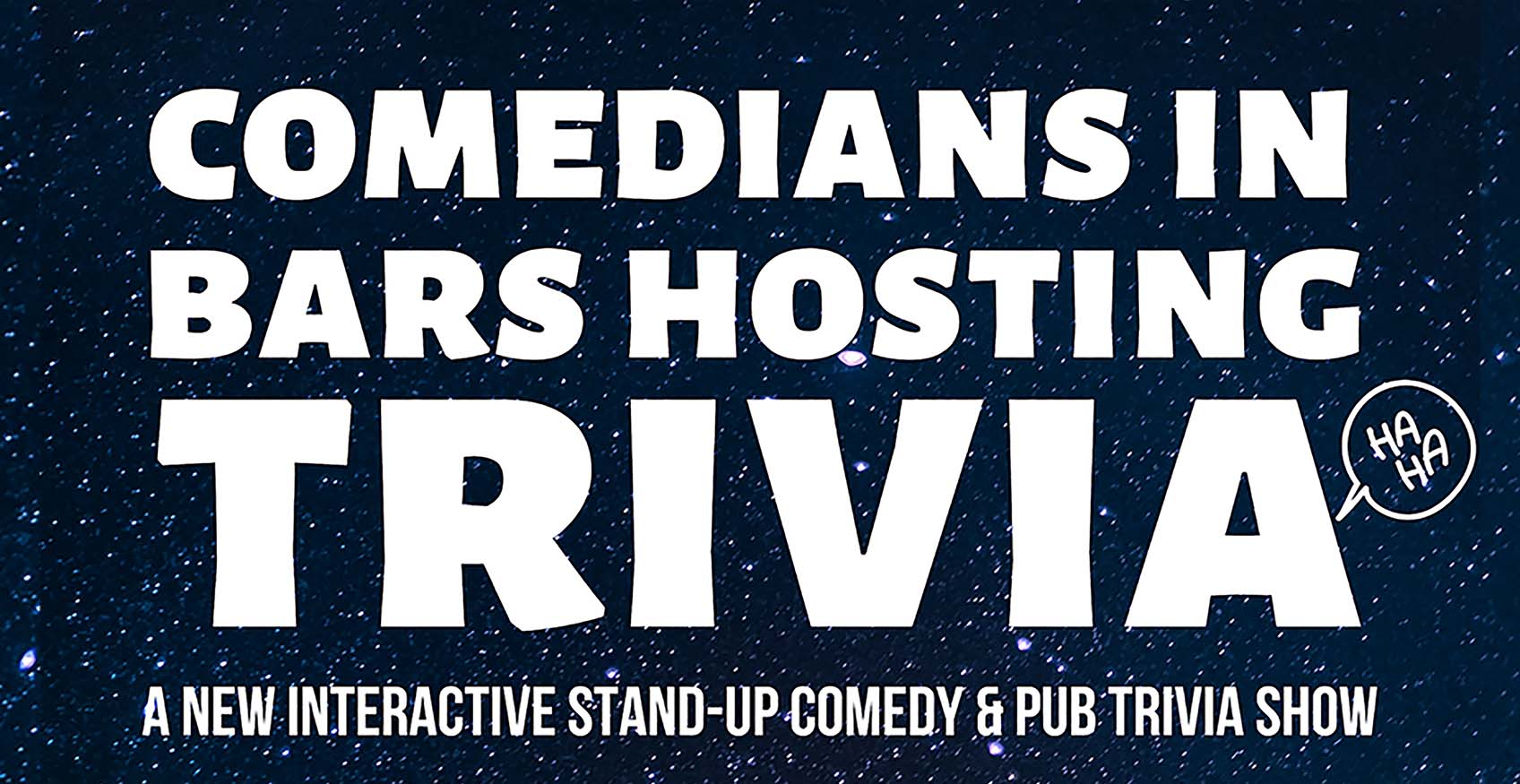 Comedians in Bars Hosting Trivia - An interactive stand-up comedy and pub trivia show 3/28
Thu, Mar 28, 2019 from 6pm - 8:30pm
Comedians in bars hosting trivia is a new interactive show combining stand-up comedy and pub trivia.
Hosted by "Deadair" Dennis Maler and this episode's special guest stand-up host, Ken Reid!
Join up in teams of 2 to 6 people and take on 5 rounds of trivia weaved in with stand up comedy. Be a part of the show as team members will be randomly brought up on stage througout the night to give answers, explain and possibly defend their answers. Teams can nominate their stage reps, so if you're shy then you can remain the brain behind the curtain.
Doors are at 6pm. Show starts promptly at 6:30 so be sure to be on site before start to avoid losing out on points.
Build your team of 6 and receive a $10 discount for the group.