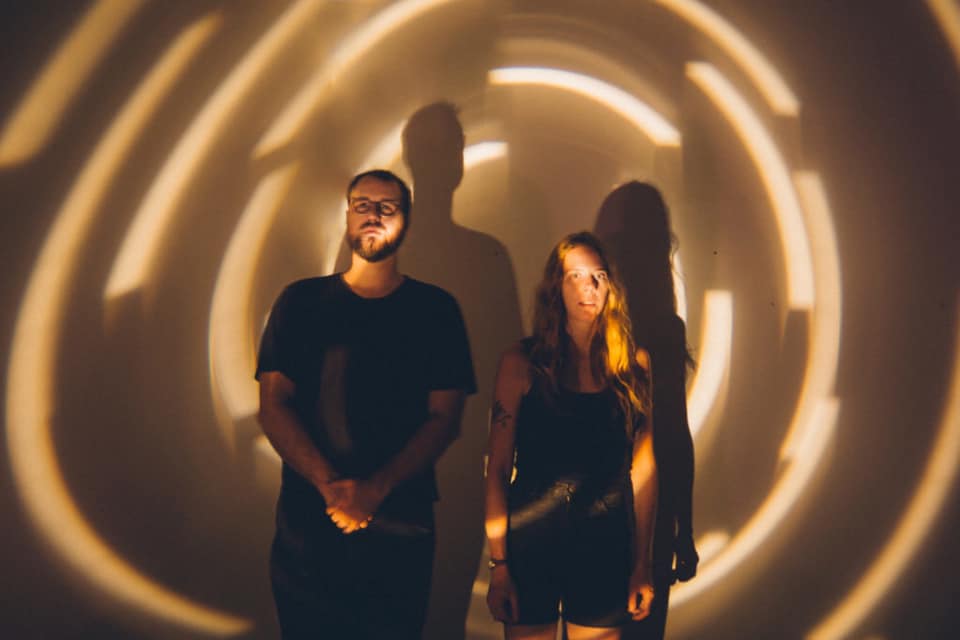 HYPNOTIC ROCK AND HIP HOP BEATS w/ Wume (Baltimore), Magdalena Abrego and Dashawn Borden
How does it feel for your body to be absorbed into the cosmos? Join us here, allow your consciousness to be whisked away by the flowing solar winds. Extend your arms and sink your palms into the stars themselves. Wume will accompany you on this journey through space, follow their unearthly music as a beacon through the emptiness. You are not alone out here.
Polyrhythmic synth minimalism that allows you to glance through the curtain at all that mankind has wrought.
https://wume.bandcamp.com/
Joining these unearthly visitors is Dorchester local and legendary drumsmith Dashawn Borden, bringing his incredible skills to the stage.
Magdalena Abrego is creating incredible pieces with guitar, from experimental rock to freed jazz, you can't be sure what work she will bring to the stage. We're so excited to bring her to our stage after all our attempts. Her musical talent is unparalleled, check out Input/Output, a woman run music magazine that Magdalena also runs!
http://www.magdalenaabrego.com/bio/