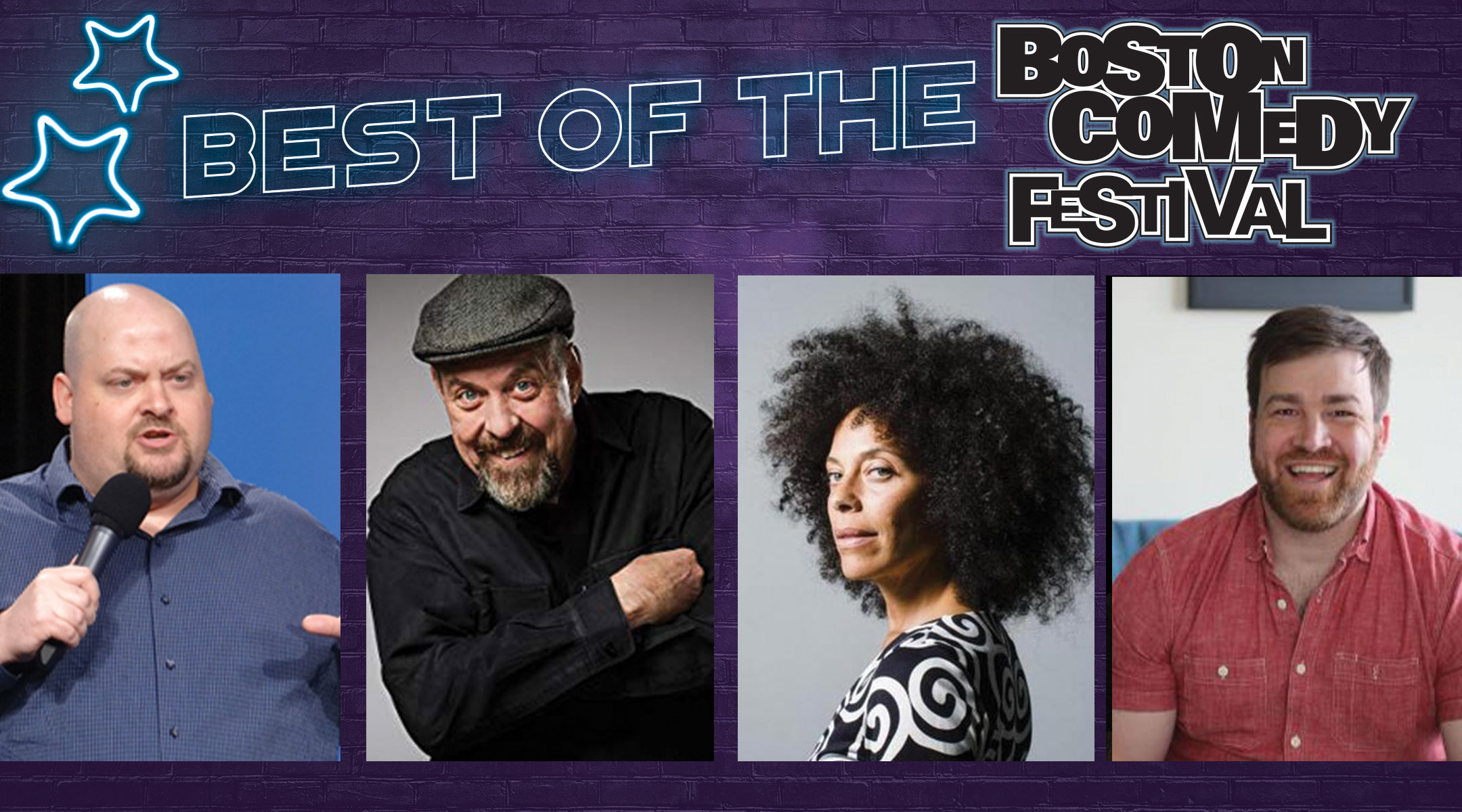 Best of the Boston Comedy Festival
Sat, Oct 26, 2019 at 9pm
The venue is Wheel Chair Accessible
The Boston Comedy Festival is joining forces with Doubletree Guest Suites home of Scullers Jazz Club to bring the Best Comedians in Boston to the famous Allston nightclub.
Bethany Van Delft's "hip & grounded, laid back delivery" has earned her the honor of performing at the prestigious Just for Laughs Festival in Montreal, SF Sketchfest, All Jane Festival, as well as appearances on Comedy Central, TV Guide Channel, NickMom, and 2 Dope Queens podcast.
Al Park has quickly emerged as a rising talent on the national comedy scene. He won both the Boston Comedy Festival and Cleveland Comedy Festival competitions, and was a finalist in the prestigious Seattle International Comedy Competition. Named Boston's Best Comedian by Improper Bostonian magazine, Park mixes sharp observation and cultural satire with plenty of self-deprecation for a unique, authentic comic voice. His standup can be heard on Audible.com and seen on NBC's Seeso.com website, and he made his television debut on FOX TV's "Laughs" in 2017.
Shawn Carter is a Boston based stand up comedian and writer and podcaster. You should get to know him. Look through this site a bit. He has a ton of stuff on here including his stand up comedy schedule so you can catch him live in action some time, in person. Shawn is a Boston Comedy Festival favorite.
Jim McCue went viral with over 600,000 views for his Drybar comedy Special "Nothing Personal" this year, he has been featured on Comedy Central, NBC's "Last Comic Standing," RedEye on Fox and did Live at Gotham AXS TV. Listen to Jim on Boston Comedy Festival Podcast!
***DINNER PACKAGE***
Includes show ticket
• Dinner Seating Starts at 7:15
• Call 617-222-0788 to reserve a table
• Parking Included
Menu
STARTERS
Clam Chowder -
Fresh Georges Bank Clams, Bacon & Potatoes
Curried Roasted Sweet Potato Soup -
Garnished with Lime Wedge, Yogurt Whirl, Harissa, Chopped Cilantro
Winter Salad -
Seasonal Greens, Shaved Manchego Cheese, Fennel, Dried Cranberries, Candied Walnuts, Sherry Wine Vinaigrette -
Baby Iceberg Wedge Salad -
Roasted Corn, Smoked Bacon, Heirloom Cherry Tomatoes,
Great Hill Blue Cheese, White Balsamic Mustard Vinaigrette
MAINS
Grilled 8oz. Flat Iron Steak Churrasco* -
All Natural, Grass & Grain Fed, Fried Yucca, Asparagus,
Caramelized Onion Demi
Ancho-Chili Glazed Eastern Atlantic Salmon* -
Corn & Poblano Relish, Roasted Acorn Squash and French Beans
Garlic Scampi Garganelli -
Roasted Tomatoes, Baby Spinach, Herbs, Lemon
Roasted Cracker Crusted Cod Loin -
Baby Carrots, Patty Pan Squash, Tiny Marble Potatoes, Lobster Beurre Blanc*
Herb Roasted Half Chicken -
Chorizo Piperade, Mashed Sweet Garnet Yams
And Sauté Broccolini
DESSERTS
Flourless Chocolate Torte -
Raspberry Drizzle, Fresh Raspberries & Mint
Vanilla Crème Brulee -
Minted Pineapple Salsa and Toasted Coconut
*Includes one glass of house wine or beer*