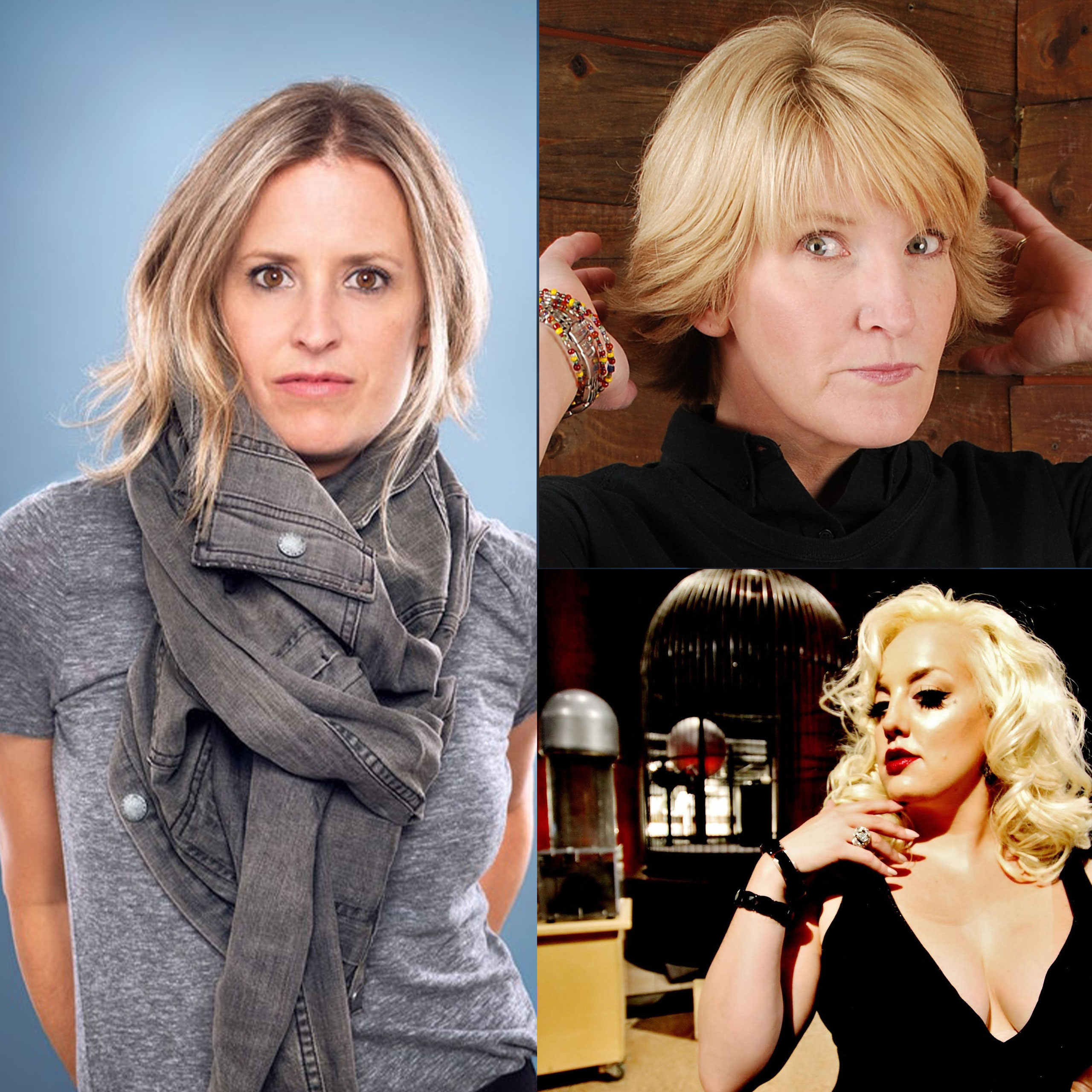 Women of the Boston Comedy Festival
Fri, Nov 15, 2019 at 7pm
The venue is Wheel Chair Accessible
The Boston Comedy Festival is proud to present these amazingly funny and talented comedians at this year's Festival.
Hosted by Emily Ruskowski. Emily Ruskowski is a Boston-based stand-up comedian who was a finalist in the world-renowned Boston Comedy Festival in 2018!
Kathe Farris is a suburban housewife and mother of two teenagers. She shares her unsolicited advice and wisdom about everyday things from calcium supplements to the political awfulness behind book groups. Ms. Farris, She was a finalist in the world-renowned Boston ComedyFestival in 2018!
Erin Spencer is a Boston-based comic whose dispatches from life as a single transgender woman have quickly established her as a distinctive voice in New England's comedy scene.
She's performed at The Comedy Studio, Dick Doherty's Comedy Den, Vermont Comedy Club, University of Massachusetts Boston, University of New Hampshire, Lesley University, the Women in Comedy Festival, Cinder Block Comedy Festival, and she was a finalist in the 2018 Boston Comedy Festival.
Niki Luparelli has appeared in the Las Vegas Comedy Festival (with the Steamy Bohemians), the Boston Comedy Festival, and was once told by Piers Morgan at the Hammerstein ballroom that she was "the most annoying woman [he'd] ever met."
Sarah Tollemache was the guest comedian on Late Late Show w/James Corden. She's a recently married comedian (to another great comic Joe List) and took the opportunity to talk about hitting that milestone before turning 40 and adopting the minimalist lifestyle to her life. Reasons why produce keeps her inside and that point in your life when laziness and bucket lists intersect
***DINNER PACKAGE***
Includes show ticket
• Dinner Seating Starts at 5:15
• Call 617-222-0788 to reserve a table
• Parking Included
Menu
STARTERS
Clam Chowder -
Fresh Georges Bank Clams, Bacon & Potatoes
Curried Roasted Sweet Potato Soup -
Garnished with Lime Wedge, Yogurt Whirl, Harissa, Chopped Cilantro
Winter Salad -
Seasonal Greens, Shaved Manchego Cheese, Fennel, Dried Cranberries, Candied Walnuts, Sherry Wine Vinaigrette -
Baby Iceberg Wedge Salad -
Roasted Corn, Smoked Bacon, Heirloom Cherry Tomatoes,
Great Hill Blue Cheese, White Balsamic Mustard Vinaigrette
MAINS
Grilled 8oz. Flat Iron Steak Churrasco* -
All Natural, Grass & Grain Fed, Fried Yucca, Asparagus,
Caramelized Onion Demi
Ancho-Chili Glazed Eastern Atlantic Salmon* -
Corn & Poblano Relish, Roasted Acorn Squash and French Beans
Garlic Scampi Garganelli -
Roasted Tomatoes, Baby Spinach, Herbs, Lemon
Roasted Cracker Crusted Cod Loin -
Baby Carrots, Patty Pan Squash, Tiny Marble Potatoes, Lobster Beurre Blanc*
Herb Roasted Half Chicken -
Chorizo Piperade, Mashed Sweet Garnet Yams
And Sauté Broccolini
DESSERTS
Flourless Chocolate Torte -
Raspberry Drizzle, Fresh Raspberries & Mint
Vanilla Crème Brulee -
Minted Pineapple Salsa and Toasted Coconut
*Includes one glass of house wine or beer*